TEMPLATES
IMAGESOURCE HAVE DIFFERENT TEMPLATES FOR EACH OF OUR PRODUCTS TO MAKE GETTING YOUR ARTWORK PRINT READY VERY EASY
We recommend all customers use our free artwork templates. Remember to preserve the integrity of the template and avoid altering the proportion or size of the guidelines, we suggest creating a new layer for your artwork and leaving the template untouched.
Please download this instruction sheet along with your template(s) to assist with preparation of your print ready artwork. 
Elite Flag Templates
Teardrop Flag Templates
Feather Flag Templates
Roster | Bollard Sign Templates
A Frame Templates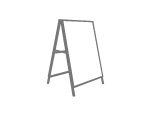 iGold Pull-up Templates
iPlatinum Pull-up Templates
iDiamond & iSilver Pull-up Templates
Fabric Tension Display Templates
Selfie Frame Templates
Pop-up Fabric A Frame Templates
Small Display Signage Templates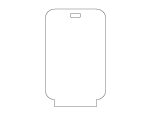 Marquee Templates
Please note that are marquee templates are scaled 1:10 due to the maximum page size limitations of design programs such as InDesign, Illustrator and Photoshop. Therefore it is critical for you to provide high resolution images if your design includes image files. Vector elements are infinitely scalable and are not an issue in regards to resolution.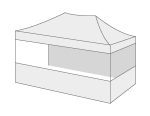 Presentation Folder Templates
Your One Stop Printing Solution