COMMON AUSTRALIAN PAPER SIZES
The international paper size standard, ISO 216, is based on the German DIN 476 standard for paper sizes. There are three main series in the international paper standards: A series, B series  and C series. ISO paper sizes are all based on a single aspect ratio of the square root of 2, or approximately 1:1.41421. The base A0 size of paper is defined to have an area of 1m2. Rounded to millimetres, the A0 paper size is 841mm x 1189 mm. Successive paper sizes in the series A1, A2, A3, and so forth, are defined by halving the preceding paper size along the larger dimension. The significant advantage of this system is its scaling.
The most frequently used paper size in small format is A4 measuring 210mm x 297mm. For large format we quite often see A1 and A0. Many of our A-Frames coreflute inserts are 600mm x 900mm and some of our pull-up banners 850mm x 2000mm. There really is no frequently used size when it comes to signage.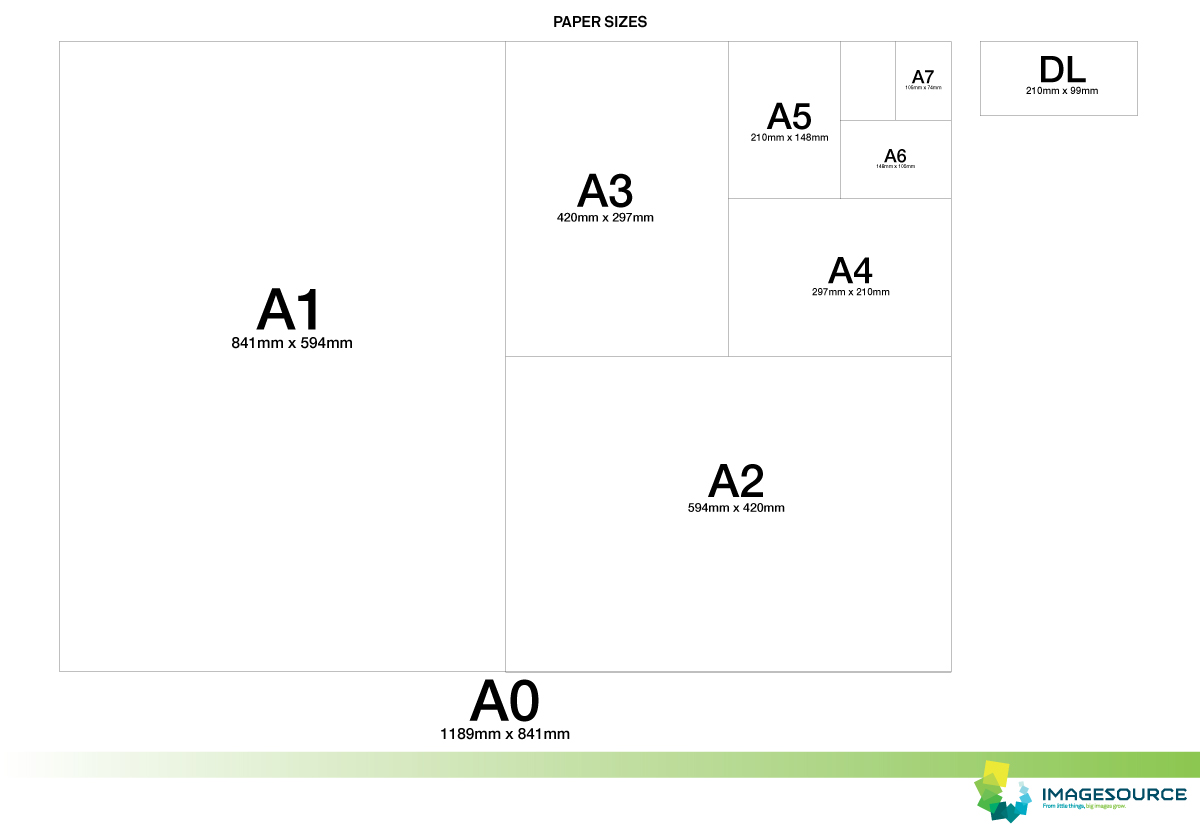 Your One Stop Printing Solution