FLAGS & TEXTILES
WE PRINT AND FINISH FLAGS, TABLE CLOTHS AND CUSTOM TEXTILE PROJECTS IN-HOUSE
Imagesource print and finish all our flags and textiles in-house. Dye sublimation is the best digital printing method for polyester fabrics as it achieves vibrant colours. Dye sublimation is a waterless printing process in which a design is printed with dye sublimation inks. A heat press then infuses the design into the fabric, making it stretchable. The sublimation printing process offers versatility, outstanding quality and washable fabrics after printing.
Applications
Retail business
Events
Local government
Brand activation
Hospitality venues
Sales offices & display homes
Fabric Stock
Crease-free fabric
Stretch fabric
Front lit
Back lit
Tri-lobal coated
Flag textile
Flags
Flags are the perfect way to grab the attention of passers-by and advertise your brand or event. Our flags are ultra-lightweight with a durable hardwearing design. Easy to transport and even easier to install, our freestanding flags are available in three different shapes and a multitude of sizes. Printed with UV inks in a dye sublimation process, with weatherproof materials and a selection of base options, they are suitable for both indoor and outdoor use.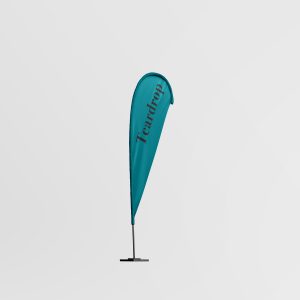 TEARDROP FLAG
The teardrop style flags feature a dynamic triangular eye-catching shape, these flags are our most popular.
| | |
| --- | --- |
| Flag Dimension | Pole Height |
| 804mm x 1935mm | 2m |
| 1090mm x 2340mm | 3m |
| 1000mm x 3075mm | 4m |
| 1220mm x 3670mm | 5m |
FEATHER FLAG
The feather flag is stylish and sleek with two round ends and a large visual area.
| | |
| --- | --- |
| Flag Dimension | Pole Height |
| 670mm x 2085mm | 2m |
| 770mm x 2350mm | 3m |
| 745mm x 3140mm | 4m |
| 794mm x 4210mm | 5m |
ELITE FLAG
The elite style flag has a stylish curved top that is not unlike the triangular style, but features a larger visual area.
| | |
| --- | --- |
| Flag Dimension | Pole Height |
| 670mm x 2085mm | 2m |
| 770mm x 2340mm | 3m |
| 745mm x 3140mm | 4m |
| 794mm x 4210mm | 5m |
WING FLAG
The wing flag's rectangular shape has a large visual area, ensuring that the image is easily viewed, even from a distance.
| | |
| --- | --- |
| Flag Dimension | Pole Height |
| 600mm x 1600mm | 2m |
| 810mm x 2300mm | 3m |
| 810mm x 3300mm | 4m |
| 810mm x 3700mm | 5m |
FLAG BASE OPTIONS
We have the following selection of flag base options available for you to choose from. The ground spike base option comes standard with all flag orders. All other base options can be purchased additionally.
PMS COLOUR SELECTION FOR FABRIC/TEXTILES
When printing textiles such as flags and banners, PMS colour selections are required. To select your colours directly from our giant PMS swatch just visit us at our showroom in Mount Hawthorn at 157-159 Federation Street.
Table Cloths
Our extensive range of printed table cloths/covers are the perfect tool to utilise any table to its full advertising potential, attracting the attention of onlookers in a unique and engaging manner. Our table cloths/covers are design to maximise a brand ideology at promotional events, trade shows and corporate set ups. Great for brand activation to complete your full suite of branded signage for your business. These are a huge favourite for exhibitors at trade shows, expos or events and you can use them again and again.
DRAPED TABLE CLOTH – CLOSED BACK
| | |
| --- | --- |
| Product | Top width |
| 4ft | 1220mm |
| 5ft | 1570mm |
| 6ft | 1835mm |
| 8ft | 2439mm |
STRETCHED TABLE CLOTH – OPEN/CLOSED BACK
| | |
| --- | --- |
| Product | Top width |
| 4ft | 1190mm |
| 5ft | 1450mm |
| 6ft | 1700mm |
| 8ft | 2300mm |
FITTED TABLE CLOTH – CLOSED BACK
| | |
| --- | --- |
| Product | Top width |
| 4ft | 1220mm |
| 5ft | 1570mm |
| 6ft | 1835mm |
| 8ft | 2439mm |
FITTED TABLE CLOTH – OPEN BACK
| | |
| --- | --- |
| Product | Top width |
| 4ft | 1220mm |
| 5ft | 1570mm |
| 6ft | 1835mm |
| 8ft | 2439mm |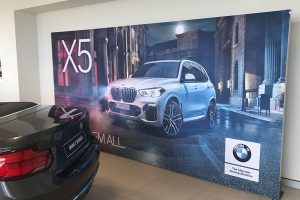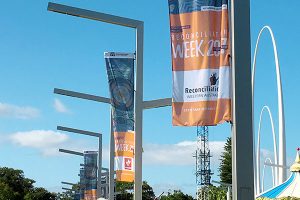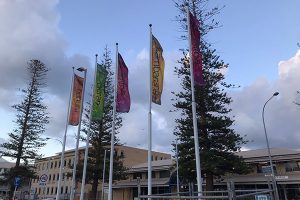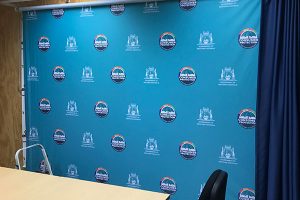 Your One Stop Printing Solution