SMALL DISPLAY SIGNAGE
Our range of smaller display signage is endless. From temporary roster signs to long term promotions. We'll have the solution for you.
All of the banner display systems come with a carry case and easy-to-use base options; thus making it one of the most efficient and effective signage pieces on the market. Don't leave home without yours.
SWING SWAY SIGN
The Swing Away sign is perfect for sidewalk advertising. The PVC water base weighs up to 17kg when filled and has space for additional branding also. The A2 insert can be easily replaced when needed.
MULTI BASE
The Multi base is a water filled base that holds posters and flags of any size and shape. 17 litre water capacity makes it extremely stable against the wind. Have your logo printed on the base to promote your brand. Supplied with ground pegs and flag spigot. Will take 4-11mm substrate.
POP UP FABRIC A-FRAME
The pop up fabric folding A-frame is the most portable A-frame to date with the ability to fold up or down within seconds. Great for indoor and outdoor use.
READY TO GO FRAMES
Ready-to-go sign frames are made of powder-coated steel meaning they are ideal for outdoor signage requirements. Simply slide over star pickets inserted into the ground for a professional clean look. The face of the sign can be printed on either Corflute or ACM for a longer lasting solution. You can use the frames as a single sided or double sided option, allowing maximum exposure in the simplest way possible.
Your One Stop Printing Solution
ROSTER SIGNS
Corflute roster signs are perfect for directionals or short term advertising. Supplied flat, great for transport and easy storage. Easy to assemble and made of lightweight corflute with die cut locking assembly.
SPECIFICATIONS
Small – 600x300mm
Medium – 600x460mm
Large – 600×750
Bollard (3 sides) – 270x1000mm
CORFLUTE SPIKES
The lightweight Image X banner can be assembled in seconds. A great large format promotional item that won't break the bank. Also with the added convenience of an easily-replaceable banner front, change the image within the X frame as often as you like.
SPECIFICATIONS
850 x 2000mm
850 x 2000mm
1000 x 2000mm
1200 x 2000mm
WEIGHT
BASE
WARRANTY
SNAP FRAMES
The i-Silver banner is an ideal all-round banner system. With a quality spring roller mecha- nism that protects your banner and a footed metal base, it is reliable and durable.
SPECIFICATIONS
WEIGHT
BASE
WARRANTY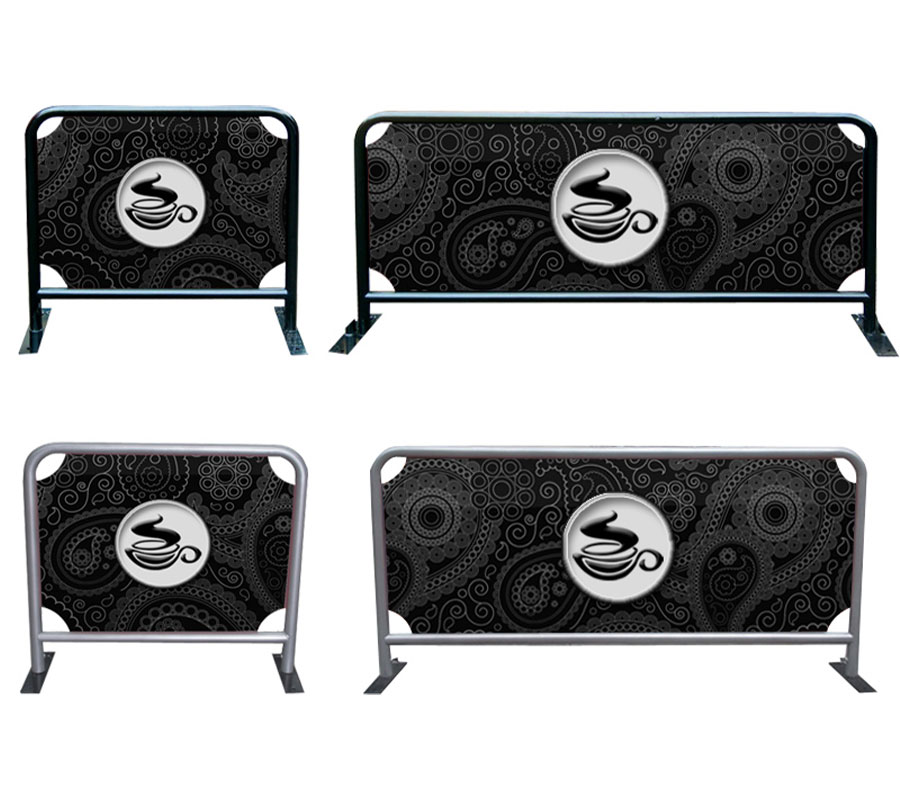 CAFE BARRIERS
FROM $00 + GST
SPECIFICATIONS
Small 600w x 300h
Medium 600w x 460h
Large 600w x 750h
For custom sizes, please contact us for an exact quote.